The August 2018 version of the "all the sail in a single map" poster is ready.
The day when I was drawing the illustrations in the weather section, and the cumulonimbus specifically, it happened the same evening that I met a real one, as it could have taken out exactly from my infographic map.
Shortly thereafter, a storm of lightning and raining happened just as the weather visual forecasts promises. The menacing mushroom-shaped column of the cumulonimbus leaves no hope: nearby lightning and extreme weather are probable, just as written on the map.
It was a long time I wanted to detail several elements on the map. And the more I work, more the ideas come. Also thanks to sea experiences, reports of enthusiasts, suggestions from "Vuoi fare vela?".
Today the poster in the free version has been downloaded over 30 thousands times and it is a pleasure to find it shared and reported on dozens of sites, pinterest galleries, reddit, facebook.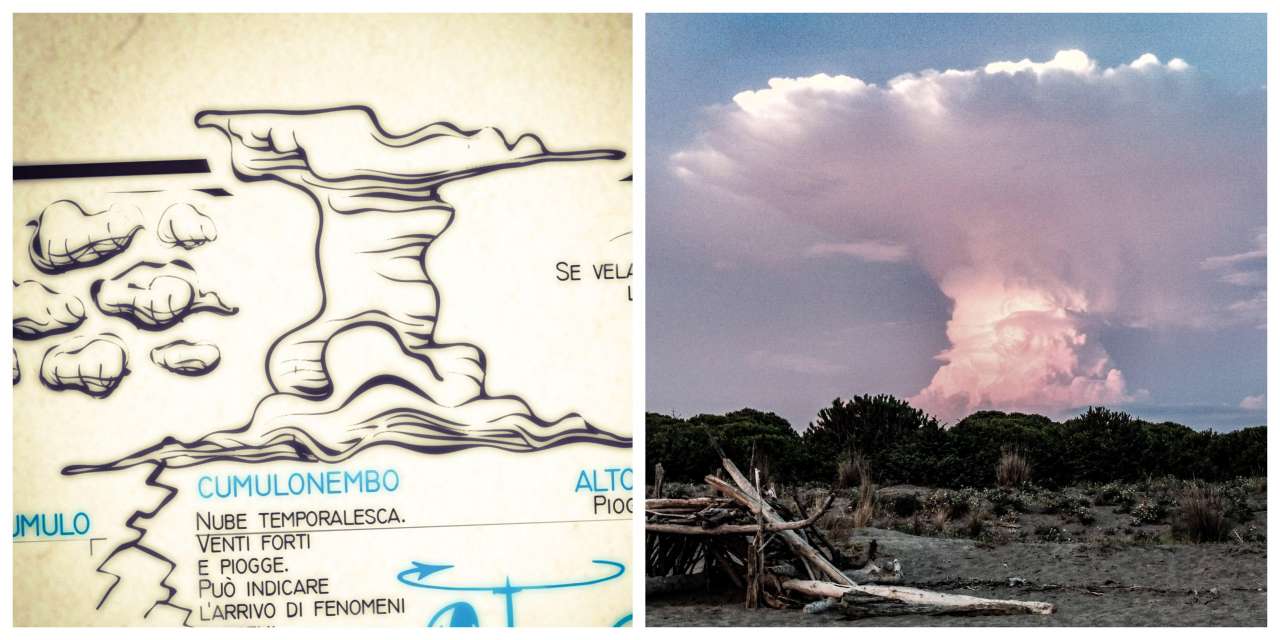 Updated at 12/08/2018, version 1.4
The illustrations have been refined, numerous terms added, such as the layline on the buoy path, the pitching and rolling of the hull. The shape of the sailing rose is revised, which is now clearer to read and interpret. Fixed some terms of sailing. Added the nomenclature of trees and sails of large sailing ships; revised the legend and the arrangement of many elements that are now more harmonious and detailed.